17 décembre 2009
4
17
/

12
/

décembre
/

2009
13:15
This is the horrible story of a beautiful y
oung woman. She was preparing before her mirror
.
She was making up to become
the most beautiful woman in the ball.


When the ball day arrived,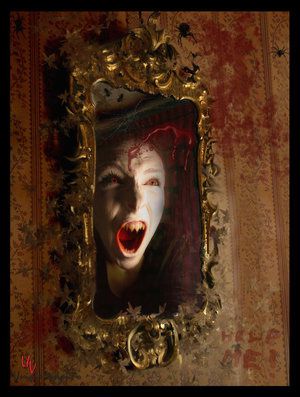 something
broke the mirror and turned th
e p
retty white doll into a bloody monster.

People

never found the girl but there was a spot of blood on the mirror. S

ince the accident it is said that the bloody
woman has haunted from mirrors to mirrors to devour every beautiful girl.