29 octobre 2009
4
29
/

10
/

octobre
/

2009
08:42
Halloween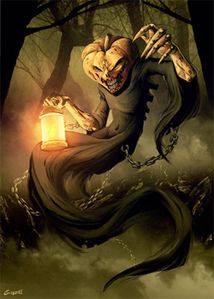 Hello! My name's Jack "Jack o' lantern"
And when you see me you are terrified
Learn this lesson: One day ghost and scarecrow go back to their country!
Leon a little boy lived in England
One night he heard a scream and he saw a big face
When we arrived he was turned into a big pumpkin.
English people never wanted to know this story ...
Every Halloween night a little boy is turned into something
Never people could imagine that !!!!!

Now , silence !!!! It's a secret ...